If your employee has accepted an international relocation or a temporary assignment in a foreign p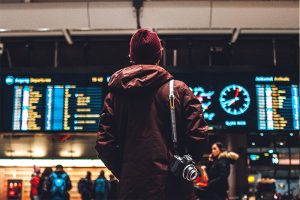 lace, we're here to help you guarantee a smooth transition. The initial couple of days of an international relocation have a tendency to be both exciting yet worrying. To help your employee with valuable information or the anxiety that is associated with an international relocation, a few relocation management companies will offer various destination services. This will enable your employee and their family to be informed, and stay calm while letting the RMC handle majority of the tedious errands. Below are two essential destination services that are required for every international relocation.
The objective for you, as an employer, is to simplify the international relocation process while also limiting risks in the new location. You should also give your employee enough time to get settled in. This will benefit both you and the employee as the faster and better they are settled in, the quicker they are back to increasing productivity for the business, and minimizing the risks of a failed assignment.
Settling-In Services
Moving individuals across the country is less challenging than moving them internationally. International moves create distinct concerns, and questions. Many of us don't realize how easily we take our current location for granted. We are so accustomed to our daily tasks that we fail to acknowledge how settled we are in our present setting from going to the bank, dropping our children off to the school, and going to the nearest grocery store. Amidst an international relocation, it can be time-consuming to discover these things in the employee's new location. However, it is crucial to complete these things before they begin working – they have to know where the closest bank is, where the nearest grocery store is, and other daily errands they may have to run. By giving your employee a few days to get comfortable in their new environment and familiar with their surroundings, it will ensure the transition is smooth for the employee and their family for settling in.
TransferEASE operates in over 130 countries which ensure we have the accurate ground experts to assist in familiarizing the employee to their new setting. We will help your employee with their banking, schooling, insurance, health care, and other recreational matters. Regardless of the service you, as the employer, or your employee may need, small or big, we will make sure all the needs are met and catered to.
Home Finding & Purchase Assistance
One of the most critical keys for any successful international relocation is to provide assistance in finding a home and/or purchasing a home. It is important for your employee to be comfortable in their new home as that's where they'll be staying for the duration of their temporary/permanent relocation. This is beneficial for you as an employer because it will result in a more productive employee if they settle into a new location faster. It also means fewer expenses for you, as the employer, in terms of temporary accommodations. The employee will be happy with this service because it means less stress and frustration for them in finding a home, dealing with leases, negotiation, and then finally — settling into the new location for the entire family.
We, at TransferEASE Relocation, offer several additional destination services for all your international relocation needs. Click here to visit our website for a detailed list of all the relocation services we offer. If you are relocating to or from Canada, TransferEASE Relocation can help. We are proud members of CERC and are an ISO 9001:2008 registered corporation. At TransferEASE Relocation, our knowledgeable relocation experts can help guide your relocation from start to finish, with care and attention. Call us today to speak to a representative!