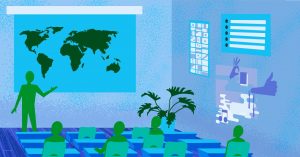 It's Essential to Have Cross-cultural Training in Today's Global Marketplace.
Employers are now regularly considering having their employees relocated internationally or cross border for a temporary assignment or permanent corporate relocation. In both cases, it is critical for employers to ensure and assist their employees to acquire the cultural knowledge and to have the skills and abilities to communicate effectively with their new social and work environment.
When employers are considering a relocation for employees, living and working in a foreign country can create several challenges. These challenges can be reduced by providing inter-cultural training to assist employees to foster acclimatization to a foreign country.
Cross-cultural training can be crucial in order to take full advantage of positive results of an intercultural network and to reduce learning curves, adjustments, or culture shock. Cross-cultural training has evolved extraordinarily over the past few decades. 
Cross Cultural training is also essential when moving from the United States to Canada or vice versa.  Although, for the most part, we have many of the same stores, we dress the same and we look the same but our cultural values and our core values from the perspective of Human Resources and other areas of business are quite different.   We also talk differently and our manner of speech is different.   Without some training, the transitions can be quite difficult and the cost of failure or the ROI can be quite high.  With a 1-2 day training session a lot of misunderstanding and issues can be avoided and the transition to the new job in the United States or in Canada will be a great success.
Previously, it may have been enough to know a few words of the foreign language to do business effectively; however, that has changed and employees who prove to be successful know much more beyond that. 
Employers who are aware of the significance and provide training are considerably increasing the probability of a successful assignment.
What is Employee Corporate Cross-Cultural Training?
Employees need to be prepared with skills on working hand in hand with people from an assortment of cultural backgrounds. The purpose of the training aims to broaden awareness between people where a common cultural structure does not exist, in order to encourage clear lines of communication and better relationships. 
Many employees and employers don't realize how different other cultures are so if an employee were to relocate to an entirely new country, they may experience 'culture shock.' Intercultural training programs are intended to expand cultural awareness and make the transition process faster, by providing employees and their families with the knowledge, awareness, skills, and tools essential to successfully interact across other cultures. 
In other words, the purpose of the training is to make people feel more comfortable in their new environment, and help them to adapt more quickly to a different style and cultural norms. 
Training is fundamental for employees who are relocating to a different country as research has shown that cultural training can mean the differentiation between a successful assignment and a failing one.
Benefits of Employee Corporate Cross-Cultural Training
Employee corporate cross-cultural training has many benefits for employers and their employees. For employees, training can assist with self-awareness, workplace interaction, and self-enriching as they'll be learning about other cultures, their values, as well as personal and business etiquette. 
For employers, they can have higher chances of success by having more knowledgeable and culturally aware employees. Cross cultural also promotes self-confidence in individuals and teams which is important, and ultimately, gives them with a sense of control and inclusion. 
One of the positive outcomes of training is that employees begin to see their roles within the workplace more clearly. Through self-analysis, people begin to be familiar with areas in which they need to improve and become motivated to develop and grow in.
Another benefit is that employees develop interpersonal skills that can be useful in all aspects of life. Being consciously aware of diverse cultures, especially in the workplace environment gives both employees and employers a competitive edge over others.
What can Corporate Cross-cultural Training include?
There may be several aspects to consider with cross-cultural training. At TransferEASE, we offer many options for training, prior to an international assignment:
Fully customized training sessions to consider all aspects for the employer, their business, as well as the employee and the country of relocation.
Strategies for managing cross-cultural adjustment, for both the employee and their family members.
Business behaviours and cultural etiquette.
Where feasible, a practical question and answer session.
Language training.
Understanding of cultural influences on environment and working conditions.
Identifying verbal and non-verbal communication patterns.
Recognize 'culture shock' and its potential effects as well as strategies to assist in managing culture shock.
Conclusion
The investment of employee corporate training and its measurable and immeasurable benefits are vastly outweighed by the inadequacies of potentially relocating inexperienced or employees who are not culturally prepared for international assignments. Employers will also be much better represented by the employees that are relocation within a foreign country. 
With the increasing diversity and mobility of today's workforce, cross-cultural challenges and opportunities are present in every work environment. In the employment environment, it no longer has to be an international organization that experiences, what has previously been considered, "international challenges." 
Both employees and employers should understand that inter-cultural awareness and training are "learned skills," derived from a combination of experience, training, and acclimatization within a different culture. 
Embarking on training related to cross-cultural differences is vital to be prepared for the new country of relocation. In today's marketplace, successful employees, managers, CEOs and Human Resource staff, are all actively participating in inter-cultural training. 
This ultimately assists with inter-cultural business etiquette, styles, and diversities within their subtleties.
At TransferEASE Relocation, our Employee Corporate Cross-Cultural Training program has proven to dramatically increase the chances of assignment success and ensure a smooth adjustment and satisfaction for the employee and employer. 
If you are relocating to Canada and searching for some advice on which region to move to, TransferEASE can help. At TransferEASE our knowledgeable relocation experts can help guide your relocation from start to finish, with care and attention.
Call us today to speak to a representative.
Established in 1992, TransferEASE Relocation Inc. is a 100% Canadian family owned and operated business with locations throughout Canada. We are ISO 9001:2015 and WBE Women-Owned Business certified. TransferEASE is an active member of the CERC, ERC and PERC.
Co-Author: Carolyn Willer, V.P. of Operations, Broker of Record at TransferEASE Relocation Inc. Brokerage