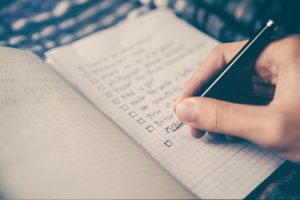 Relocating an employee for a job or promotion is a great opportunity to grow the business or it may be a requirement to fill a vacant position in a new area of the company. However, proper planning for the relocation is vital to prevent any problems. In order to have a successful relocation, different factors need to be considered to ensure the relocation goes smoothly and the employee is productive in the new role.
It is crucial for employees that are relocating to be entirely prepared for their move. To ensure a smooth transition for your employees, you should consider hiring a Relocation Management Company (RMC). This will allow them to work with someone that is aware of all the important steps to take prior, during and after the move. Proper planning frees up time for the Human Resource Global Mobility Specialist responsible for employee relocation to get back to their main tasks. There are various variables in a relocation and the last thing an HR professional wants is an unhappy employee who is having issues with the relocation and is calling often because of continual problems.
The cornerstone of a successful relocation is starting with a good relocation policy. Although each relocation policy in various companies has its own requirements and will require further customization, the list below is put together to get you thinking about different aspects of how to start the relocation process. Here are some key tips that HR Managers and Mobility Specialists should be aware of when starting the process of relocation. It could mean the difference of an employee staying for the full term in the new location or wanting to come home early.
Have a clearly defined relocation policy:
A successful relocation is the goal for both the company and the employee. To accomplish this, the company must have a clearly defined relocation policy. The policy will clearly outline what will be paid for by the company in advance so that the employee is fully aware of the parameters. Some of the items the company may pay for are: moving of household goods and storage expenses, real -estate related expenses, temporary accommodations, travel etc. Other possible expenses that may be covered are:  education assistance, language courses, spousal career search, and other such categories.
Budget preparation:
Creating a budget in advance of the relocation is an effective way of providing the company with an actual projected cost. A budget will help a company determine if the relocation of an employee is a cost effective endeavor. It is also an excellent way for the company to ensure the employee does not exceed the limits of the policy throughout the process.
Have a Relocation Management Company administer the services:
Hiring a Relocation Management Company will take the burden off the HR Mobility Specialist or HR Manager so that they can focus on other aspects of their jobs and the transferee can settle into their new career and focus on their job. Many relocation management companies offer many services and the following are a few of those services:
Program Management

Policy consulting & design, implementation, training
Budgeting and benchmarking
Dedicated account management

Departure

Employee counseling, expense reimbursement, legal service
Home marketing assistance
Move management of household goods

Destination

Orientation, school find, settling-in service
Home purchase assistance and rental find
Mortgage and legal services
Temporary accommodations

International

Language training, cross-cultural training, tax planning
Pre departure assessment, planning and preparation
Visa, work permits & documentations

Reporting & Financial

Reporting to payroll, cost of living report, budget forecast
Taxable benefit tracking and reporting

Moving

Household goods, vehicle acquisition and disposal services
The above mentioned criteria are all factors that are fundamental and must be considered for your employee's relocation. The ultimate goal is to have a productive employee working in the new location. Hiring a RMC can make the process of relocation hassle-free for you and your employee, from the beginning till the end. They will provide assurance and a high level of care for the employee that is relocating.
TransferEASE Relocation Inc is a full service relocation services provider that delivers the scale and viability of a top-tier global services provider. We provide our clients hands-on personalized service so you and your relocating employees will not get lost in a call-center vacuum. Our leadership in the relocation industry is directly attributed to commitment, responsiveness, and the principles of ensuring that every relocation is treated with human values. We offer numerous relocation services so you don't have to worry about anything – let us handle it all. Contact us today!