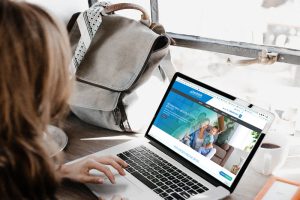 Business travel has changed drastically over the past 20 years. The days of 5-star hotels and $1000 client dinners are far behind us, but sending employees abroad for business is still a reality, despite the advent of e-mail, cloud drives, and virtual meetings. The cost of travel has also increased over the years, and though some industries depend on it less, there is a face to face element in many businesses that will likely never go away. Here are a few pointers to help you streamline your travel process, and keep your employees productive, and keep costs of travel down.
Take advantage of business travel programs
Most airlines, hotels, and car rental outfits offer a rewards program for frequent customers, and whether you consistently use the same ones, or not, always try to be a preferred customer. Not only are there cash savings, but unique benefits like preferred boarding, executive lounges, and free upgrades. This works as an extra reward for your travelling employee, using money you've already spent.
Use Airfare e-mail alert
Airfare alerts from Airfare Watchdog can send you alerts for flights offered at heavily discounted rates. you can select all flights leaving a particular city, specific city to city routes, or round trip airfares. Set up alerts for low fares, search for cheap hotels and car rentals, and much more. Searching flexible date airfare first, lets you plan your trip around the least expensive times to fly. If you search and book your flights before anything else, you can save a bundle on airfare. Sites like Kayak.com offer flexible airfare searches that will help you find the cheapest times to fly.  Some industries lend themselves more to a flexible meeting schedule, but if you plan ahead, you too can take advantage of flexible flight dates
Use expense management software
Apps like Expensify can help simplify your travel expense and reimbursement platform. With features like one touch receipt capturing, next day reimbursement, and automated report generation, software like Expensify can minimize the time and frustration spent on travel expense accounting. It also allows you as an employer to have a real-time view of your employees' spending while on the road.
Use virtual credit cards
Handing out corporate credit cards to employees can be risky. Not because the employee may abuse the privilege, but because of the ever growing scourge of identity theft.. A virtual credit card is a randomly generated number associated to your real credit card. Using a virtual card prevents online merchants from being able to see your actual credit card number, thus making it virtually impossible for them to use it for fraudulent purposes. Virtual credit cards also allow you to set custom spending limits, and expiry dates, so you can give your employees exactly what they need for their trip, without exposing your real corporate cards to the risk of fraud. Follow this link to a helpful video guide to setting up a virtual credit card.
The last decade has brought about untold changes in the way companies do business, as well as where, why, and how they travel in order to conduct it. The next decade will undoubtedly hold just as many changes, and many unique and helpful tools for employers to simplify the travel process. Websites like Forbes.com often offer articles with invaluable information, for both employer and employee, about new trends, apps, and programs.
If you are relocating to Canada, TransferEASE Relocation can help. We are proud members of CERC and are an ISO 9001:2008 registered corporation. At TransferEASE Relocation our knowledgeable relocation experts can help guide your relocation from start to finish, with care and attention. Call us today to speak to a representative.