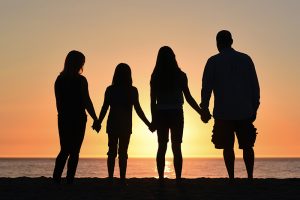 Relocating is a daunting task. There are hundreds of things to worry about including paperwork, budgets, and of course, physically moving. Some of the items to check off your relocation list are more tedious than others, including packing, unpacking, locating essential services, and updating your address. Here are some tips to help lessen the blow and make your relocation easier.
Packing
Packing every item that you own can be hard. Not only are you faced with the task of packing all of your belongings, but you must also ensure they are packed properly. Don't fret, we've got some packing tips to help!
Pack a Moving Day Survival Kit
A Moving Day Survival Kit will allow you to avoid digging and hunting through boxes during your move to find essential items. The items you should have in your survival kit include:
Pack all non-essential items first
These items include extra sheets, clothing that is not in season, and anything else that you don't use on a daily or weekly basis.
Properly label all your boxes
Labeling your boxes will allow you to know what is inside of the box without having to open it. Also add a second label that says the room the box will be going into! This will save you time when you get to your new home and begin to unpack.
Create a floor plan for your new home
A floor plan will help save you time and stress. By determining where everything will be going in your new house ahead of time, deciding what items to put in what box will be easier, and the time required to unpack will be diminished. This floor plan will also alert you of items that you need to complete your new space, as well as what items you should get rid of prior to moving if you are downsizing.
Disassemble large furniture
Taking apart large furniture makes it less bulky and awkward to move. This will also help with loading the furniture into the truck! Just like Tetris, pieces are easier to stack!
Move boxes to the front door
When you're all done packing, move the boxes to the front door. This way, when the moving company arrives they won't have to spend time retrieving boxes from different rooms in your home. Saving them time means saving you money!
Hire a moving company to pack for you!
It will save you time packing and unpacking and give you the time to care of all of the other logistics of your relocation.
Unpacking
Unpacking is difficult and time consuming. Remembering where you put everything is one thing, but physically unpacking every dish in the kitchen or hanging your clothes in your closet can be tedious. Here are some solutions to help combat these problems that unpacking presents.
Follow the Floor Plan you created
This floor plan will help guide you through your entire unpacking experience. By following the floor plan you will know what goes where.
Unpack essential items first
Unpack room by room; you can prioritize the kitchen and the bathroom and work your way up to the living room.
Don't procrastinate!
Don't turn on any electronics. These distractions won't help you unpack! Get to work and binge watch T.V. later!
Locating Essential Services
Once you move, you will be faced with the task of locating your essential services. This includes all the people that make your life a little easier and more pleasant. Unfortunately moving means you have to leave these people behind and find new support staff that you're willing to trust with important parts of life. These include:
Hairdresser/ Barber
Dog Walker
Community Sports Team
Gym
Financial Advisors
Health Care Professionals
Religious Institution
Updating your Address
Before you move it is important to inform certain services of your change of address including:
Hydro
Water
Phone Service Provider
Internet/Cable
Relatives
It is also important to remember to change the address on your:
Credit Card
Government Identification