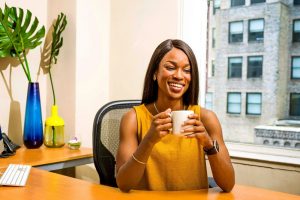 Relocating for your new position is going to be stressful. You're moving your family, your belongings, your house, and disrupting your entire life.
It is easy to get caught up in the logistics and forget that there are a lot of things that will change for you and your family. When relocating, you will be leaving behind your religious institution, community, Daycare, and health care professionals. The task of reestablishing your entire life can be daunting.
Here are three things to make sure your relocation company will take into consideration in order to help you relocate not only your family but also your quality of life.
Daycare
Finding a Daycare that is not only convenient but also meets your standards is a large component of a successful relocation. In order to maintain your current quality of life, if the Daycare you currently use caters to your personal and child's needs, i.e. late pick up, so should your new one. An experienced relocation company will know this and therefore:
Find you a Daycare in your neighborhood or that is positioned in close proximity along your route to work
Ensure that the selected Daycare is researched and background checked
Ensure the suggested Daycare has availability for your family
Health Care
Just because you have relocated to a new area does not mean that the standard of your general health care should suffer. A relocation does not mean that your quality of life should be diminished in any aspect of your life. Those with special health care needs will require a relocation company that will work diligently to ensure they find the best health care professionals such as:
Specialists
Physiotherapy
Reputable Doctors
A good relocation company will also ensure that these practices are currently accepting patients in your neighborhood and town, for both you and your family's medical needs.
Religious Institutes and Communities
Becoming integrated in your community is a large part of a successful relocation. Without it, your relocation may cause you to lose the quality of life that you had previously. Here are some things a relocation company should do to ensure that your transition is seamless:
Assign a destination counselor gives you full tour of your new city and its establishments
Find the area where the community you identify with resides
Locate places of worship
Ensuring that your relocation company meets the above requirements is an essential part to maintaining your quality of life during your relocation.