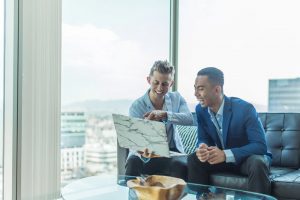 Global employee relocation is a difficult task to complete. Not only can transferring an employee be stressful for a company, but this hardship is also felt by the employee being relocated. There are several different companies that focus on this specific field, but what components are necessary to excel as a company in this field?
The Basics
The main question companies' face when venturing into the realm of employee relocation is: Why hire a relocation company? There are many benefits to hiring a company that specializes in employee relocation, such as:
Measure of man hours productivity V.S. Relocation Assistance Costs
Fees can cost $0 for the corporation
Programs can enhance performance
Variety of programs
Domestic Services
Domestic services are an important component of an employee relocation company. Some of the main aspects to look for during a domestic relocation from a relocation company are:
Budget preparation and tracking
Home sale services

Guarantee VS non guarantee
Home sales assistance
Expense management
Legal services

Lease breaking/sub-letting
Interim accommodations
Cost of living allowance
Destination services
Rental services
Home purchase services
Taxable benefit tracking
Move management
CVE- Comparative Value Equivalent
Property management
Cross Border and International Services
Cross Border and International Services are a vital aspect of any global employee relocation company. These services deal with any relocations that involve moving internationally. Some of the most important aspects a good relocation company will have are:
BVO- Buyer Value Option
AVO – Amended Value Offer
Pre-move visit
Purchase assistance
Rental assistance
Legal services
Settling in services
Budget/cost estimation
Expense management/taxable benefit tracking
Visa and immigration
Spousal assistance
Educational assistance
Move management
Destination Services
Destination Services are concerned with fulfilling all the requirements to ensure the relocating employee can reach their destination. These services include:
Pre-assignment visit
Area orientation and familiarization
Temporary accommodations
Home and school search
Settling-in and services
Departure assistance
Visa and immigration
COLA- Cost of Living Allowance
Cultural and language training
Accounting services
Spousal assistance
Pet services
Reporting
Single Point of Contact
Employee relocation can be complex. This is why a Single Point of Contact policy is the best feature of any relocation company. Single Point of Contact means that one Consultant will complete all of the steps of your relocation, including initiating the call. This means that there will be no loss of information between transferring of information and no reiterated explanation of events. Within Single Point of Contact, these services are provided by the relocation consultant:
Destination services
Home sale program
Legal real estate services
Home finding and purchase assistance
Household goods shipment
Realtor selection
Relocation payments and expense reimbursements
Temporary accommodations
Supplier management
Move Management Services
A good employee relocation company will offer move management services. Move management services involve ensuring that every aspect of your move is planned, organized and executed flawlessly. These services will include:
One point of contact coordinator
Domestic, cross border, and international experience
No move management fee
Replacement Value Protection Program
Guaranteed transit times
Quality Control Assurance Program
Auditing of all household goods invoices
Creates both cost savings and less stress
All of these components, combined with a conscientious, expertly trained and customer service based staff will provide both a company, and the individual relocating with a stress and worry free relocation.