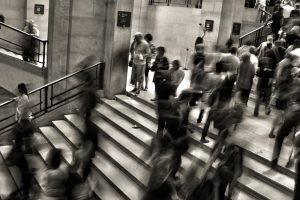 Relocating for employment purposes is a large commitment. There is a lot to consider prior to accepting a relocation contact, so we've compiled a list, ranked in order of importance. This list was ranked according to two of our moving consultants who hold a combined 30+ years of experience, and have even been relocated themselves.
If you chose to accept your relocation offer, what support will you have?
Since relocation's are such a drastic life event, you should have support available to help ensure a smooth transition. Some support you may require includes:
Relocation support?
Agency support?
Access to online forums?
What is there to do in the new city besides work?
Work is not the only thing you will be doing in this city. Events, attractions, and niche hobby opportunities are also an important factor is determining the level of happiness you will be able to achieve in your new city. When researching the relocation destination make sure to look for:
Sport clubs?
Community involvement?
Groups?
Volunteer work?
Where will I live in this city?
Knowing where you will be situated within your new city is important. Ensure that you are comfortable and happy with the neighborhood, the commute, and that places you frequent are nearby. Also, look into the weather. If you dislike the rain, you may not like to reside somewhere that has an average of more rainy days then your current location. The questions to consider include:
What neighborhood will I chose?
What's the weather like?
What is the cost of living in this new city?
If the cost of living in the city you are relocating to is more expense then you are used to, make sure that your salary grows to match so that your earnings either remain the same, or increase as a result of relocating. Some things to consider include:
Is the cost of living different from my current city?

Is so, will my company keep me whole?

Can I afford to live and save money?
Who will pay for all of my relocation expenses?
Relocation expenses can be substantial. Make sure that you know who is going to be paying for your relocation expenses, whether it be you, or your company. Some questions to consider include:
Will your company pay for all or some of your expenses?
What is your companies Pay Back Agreement policy?
What is your COLA (Cost of Living Allowance)?

Many companies want to ensure that the employees they are relocating maintain their current cost of living. By keeping them whole, this could mean a salary increase if the cost of living in the new city is greater than the previous cities.

Are you going to, or do you want to, handle all legal documentation?
Is this an assignment or a permanent relocation?
The time frame surrounding your relocation is an extremely important factor in deciding whether or not to relocate. This is not just important to your ultimate goals, but also a paramount deciding factor for whether or not your family should join you during your relocation. You must figure out whether your relocation is:
Business trips?
Short-term assignment (3-6 months or less)?

Involves either hotel living or short-term leasing of home

Assignment (2-3 years?)

Involves renting out current home, and renting new home

Permanent?

Involves stress of selling current home and purchases new home

Will I have a job when I return?
Is my family on board and where will they work/go to school?
Your families willingness to relocate is paramount to a successful relocation. Uprooting your family is not an easy decision to make. This decision must consider several different factors, including the length or permanency of your assignment. If your assignment is short-term, you must decide if it is worth relocating your family for that time. You must determine if they will be able to obtain work and have access to educational intuitions.  There are many factors to consider, such as:
Loss of dual income?
Do you have children? How old are they?

Many times, if a child is relocated and is in highschool they can struggle with the fact of leaving friends and making new friends. This is especially prevalent if the relocation is an assignment that is 2-3 years or permanent.

Will we thrive in the cities culture?
Will we make friends?
Will your partner/children come with you?
Why are you relocating?
The first question you should ask yourself before deciding whether or not to relocate is: Why are you relocating? Relocating is a very big decision and it will have a substantial impact on your life. Some other questions you should ask include:
What are the benefits of relocating?
Are they greater than the obstacles?
Do you handle change well?
Am I a new hire or an existing employee transfer?
Are there better opportunities then currently available?

Incentive/pay increase?
Growth/future opportunities?
Career advancement?
Thrill of moving to new place?

Will I enjoy my new job/position?
Will I be happy here?
It is important to ask yourself these questions before you chose to relocate. If you have any questions regarding any component of this list, or would like more information, our relocation consultants are experienced and ready to help. If you decide that you do want to relocate, and do not want to handle the challenges alone, our expert staff and Single Point of Contact method will help guide you through your relocation from start to finish.