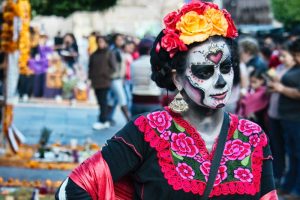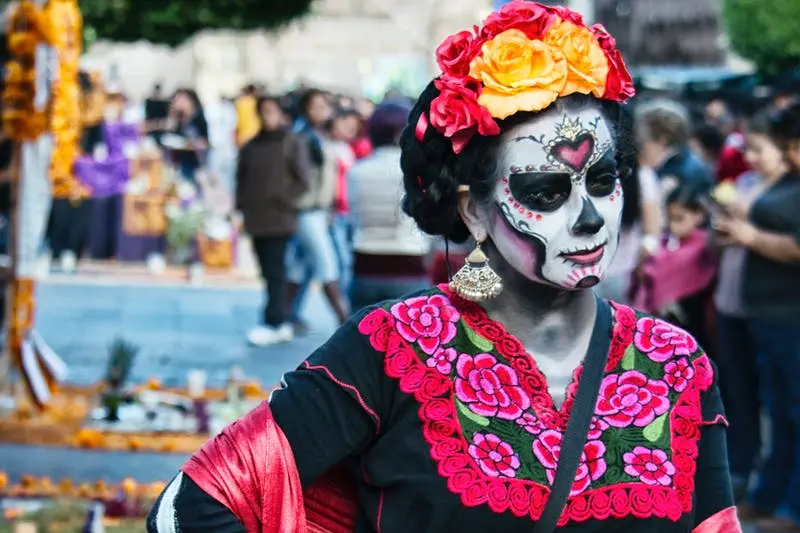 Mexico City is an important financial, political, cultural and educational district that is booming with development in the Manufacturing sector (1). Being geographically close to the United States, many large global companies have moved a large portion of their manufacturing operations into Mexico (2). Some of these companies include:
General Motors (Silao Assembly, Engine, and Transmission – GMC, Chevrolet, Cadillac)
IBM (Power systems)
HP (Microcomputer)
Coca-Cola (Bottling)
CAT (Oil pumps and valves(3))
& more
These companies have chosen to move to Mexico City because of the low cost labour market and its close proximity to the United States (2). With a growing GDP of $411 billion Mexico City has been ranked the eighth richest city in the world (1). This is leading to many expats relocating to Mexico City. An expat, short for expatriate, is a person who is moving to a new place, whether it is temporarily or permanently (4).
If you're thinking about, or have been offered a relocation position in Mexico City, ensure that your company has discussed budget preparation with you. Our experts are thoroughly trained and experienced on the topic of budgets, and their implementation. Here are some pros and cons to life in Mexico City.
Pros
Location
Mexico City is located in the valley of Mexico, in the Trans-Mexican Volcanic Belt (1). The city is situated at an altitude of over 2,000 m (1). It is estimated that Mexico City houses a population of 8.8 million, and that the Greater Mexico City has over 20 million people (5). For all those who work in the manufacturing industry the closer the residence to the main city, the better. There are several different areas to reside in that are safe and allow you to avoid the morning traffic jams that commuting to work brings.
Salary
The average household disposable income in Mexico City is 12, 850 USD a year (6). There is a considerable gap between rich and poor of the top 20% making almost 13 times as much as the bottom 20% (6). The biggest industry in Mexico City is manufacturing, and the salaries for different positions in this industry vary. Some of these include (7):
Manufacturing Production Manager: $2, 730 – $52, 132
Manufacturing Engineer: $9, 015 – $28,695
Manufacturing Engineering Manager: $11, 582 – $66, 722
Manufacturing Plant Manager: $9, 835 – $115, 361
Many companies will match the salary that you were previously earning, especially if you are on a temporary, or short-term relocation.
Renting vs. Owning
Monthly rent for a 1 bedroom apartment in the city centre of Mexico City is on average $272.45 a month. Many expats live in different areas within Mexico City such as (8):
La Condesa

Ideal for younger generations who enjoy nightlife and retail stores.

Polanco

Filled with many condominiums, this area also has access to many high-end malls.

Coyoacan

South of the main city, this area is quieter and more relaxing.
These areas are all safe and offer different benefits.
Sometimes, relocations are permanent. In these situations, one must consider purchasing a home instead of renting. The average cost for purchasing a home in Mexico City varies on area, some examples of popular areas include:
La Condesa

$62, 768 for a 2 bedroom, 2 bathroom condominium(9)

Polanco

$45, 587 for a 3 bedroom, 2 bathroom condominium(10)

Coyoacan

$82, 740 for a 2 bedroom, 2 bathroom condominium (11)
Cost of Living
The cost of living in Mexico City varies depending on location. The rural areas are considerably cheaper than within main cities. In comparison to the United States, Mexico's cost of living in much lower (12). A relocation expert can discuss and further explain the differences and conversions through a Relocation Expense Management program.
Here is a comparison between an American working as an Manufacturing Production Manger in the United States VS Mexico City. The average salaries in both locations are (7):
Mexico City Average Salary: $27, 220
United States Average Salary: $65, 300
Although the salary in Mexico City is much lower, the cost of living is also lower. Consumer prices including rent are 146.58% higher in the United States than in Mexico City. An example of this is that the average cost of rent in a 1 bedroom apartment in the city centre of Mexico City is $272.45 a month, whereas it is $1, 193.08 a month in the United States. That means that the cost of rent in the United States is 337.91% higher (13).
Weather
Mexico has a tropical climate. The average summer temperature is around 28°C and the average winter temperature is between 20°C and 24 °C. Mexico City experiences the most rainfall through June to September (14). The warm climate is one of the main reasons that people chose to permanently relocate to Mexico City.
International Schools
Mexico City is home to several different international schools that are known for their safety and elevated level of education (15). Some of these include:
Cons
Health
There are different health concerns to think about in Mexico.
Due to the warm and humid weather Mexico City experiences, Mosquitoes are rampant, which leaves people at risk for:

Malaria
Dengue Fever
West Nile
Leishmaniasis
There are vaccines to help prevent these viruses, as well as bug spray and other precautionary measures.
Many medications in Mexico City are of inconsistent quality. It is advised that all medications be purchased from international manufacturers.
Air Pollution. The air pollution in Mexico City is poor because in the valley, and at the altitude, that Mexico City is situated, the emissions from the millions of vehicles used struggles to complete combustion(16).
Food and Beverage
Food and water-borne diseases are common in Mexico City, just like any developing country. Some of these include:
These are the result of unsanitary food handling procedures and contaminated water. It is advised that you drink bottled water, or water that you are sure has been filtered.
Another disease that is common in Mexico City is Brucellosis. It is advised to avoid unpasteurized goat cheese, and other unpasteurized dairy products.
Crime Rate
Many people associate Mexico with drug cartels. This is not the case in Mexico City. The assault rate is actually 5 times higher in the United States than in Mexico (17). It is advised to live in bigger cities, such as Mexico City, as the crime rate against foreigners is lower and the drug cartels are not an extreme issue.
It is important to consider all of the above factors before deciding if a corporate relocation to Mexico City is the right move for you. At TransferEASE our knowledgeable relocation experts can help you make an informed decision. Call us today to speak to a representative.